Welcome to The GRAFFITI Unlimited BAND
Home Page
We have retired our Band.
We Thank All of You For Your Patronage Over The Years. There Comes A Time When All Good Things Come To An End.
You May Enjoy Us On YouTube.

Thanks For The Memories!!
Car show & Oldies enthusiasts:
Let me introduce you to our group, GRAFFITI Unlimited
We have been together for many years as a group, including myself and my fellow lead guitar player (the two of us 30+ yrs.).
We now play Classic Oldies, Rock, & Blues and do this primarily because we enjoy playing fun music, being a part of people having a good time, and helping to make your Venue, Reunion, Car Show, Oldies event or Party a success.
GRAFFITI Unlimited Band performs throughout the Chicagoland Illinois area, and nearby Iowa,Wisconsin and Indiana.
Live performances are more fun!
We are affordably priced, accommodating and have many references. If you are interested and need more information, a CD demo, or info about our upcoming shows,
You can e-mail us or call: 312-615-6275
E-Mail: grafunltd@sbcglobal.net
I would be grateful to hear from you either way.
Best Regards,
Mark
TO HEAR SONG SAMPLES & VIDEO OF GRAFFITI Unlimited,
Look & Listen by clicking on this myspace link:
www.myspace.com/graffitiunlimitedband
ALSO VIEW US ON YOUTUBE
KEY IN: "GRAFFITI UNLIMITED BAND"
AND HERE'S A GREAT NEW 50'S WEBSITE with MORE !!!
The Graffiti Unlimited Band appreciates your visit! Go to our Merchandise page and order an official GUB T-SHIRT or HAT!!


SEE US NEXT AT: In 2015
GLEN ELLYN PUBLIC LIBRARY
DATE:
MARCH 14th. 2015
400 Duane street downtown Glen Ellyn
2 to 4:00 PM. Free Admission.

For info about Stade's Farm
Check out these links:
http://maps.google.com/maps?ll=42.415031,-88.267771&z=15&t=m&hl=en-US
http://www.stadesfarmandmarket.com/schedule.php
MT. PROSPECT CRUISIN' September 21st. 6:00PM.
This was a great time. The Cruisin' series has ended for this year. See you next year! 2014
WE'RE NOT JUST AN OLDIES GROUP. WE PLAY ALL TYPE OF SONGS AND MUSIC. GIVE US A LISTEN.
Come back again anytime! Our WEB page is always being updated!! At The Top Of This Page, Click on "WHAT"S NEW--SHOW DATES" TO FIND OUT WHERE WE WILL BE PERFORMING NEXT.
HERE ARE SOME OF THE GREAT ARTISTS WE PLAY:
We Are A Tribute Band For All Artists!!
We feature song artists that include:
Elvis Presley
,
Jerry Lee Lewis
,
Ritchie Valens
,
Frankie Ford
,
Ricky Nelson
,
Bobby Rydell
,
Paul Anka
,
Dion & the Belmonts
,
Danny & the Juniors
,
Jay & the Americans,
Sam the Sham
& the Pharos,
Randy & the Rainbows
,
Len Barry,
Beach Boys
,
Beatles
,
Paul Revere & the Raiders
,
Four Seasons
,
The Outsiders
, Buckinghams, Bellamy Bros.,
Jimmy Buffet,
Van Morrison
,
Georgia Satellites
,
Eric Clapton
,
Stevie Ray Vaughn
, Grass Roots.
Allman Bros
,
&
....many more....


WE ARE A REAL DANCE BAND!! WE PERFORM FOR A VARIETY OF VENUES & EVENTS INCLUDING: SPORTS BARS, LAWN PARTIES, ANNIVERSARIES, REUNIONS, FESTIVALS, FUNDRAISERS, & B-DAY PARTIES.

CHECK OUT OUR VISITOR COUNTER AT THE BOTTOM OF THIS PAGE. See What Number Visitor you are!

CLICK HERE>> Send MARK an e-mail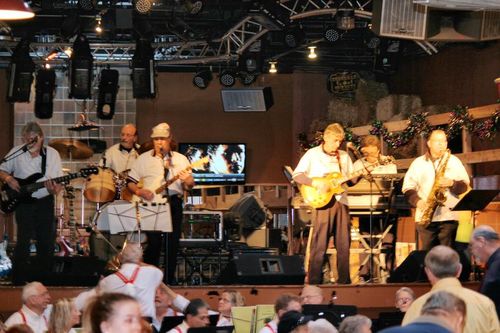 Photo Above at: Chairity fundraiser for "SONS OF THE AMERICAN LEGION," 115 Bourbon Street -- Marionette Park, Illinois. February. 2nd, 2013. We helped raise funds for this chairity and also last year helped send WWII Veterens to the Memorial.

Below see us at RIVER VALLEY CAR SHOW in DAVENPORT IOWA on a very memorable day September 10th. 2012. A great Car Show.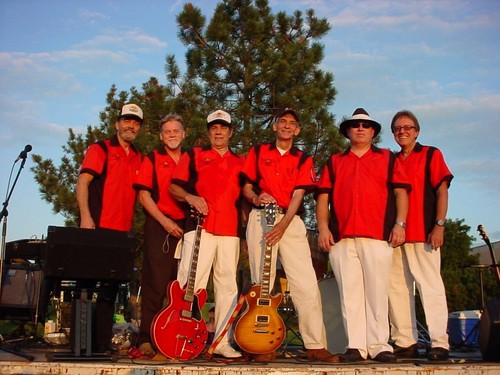 Go To The Top Of This Page And Click On One Of The Titles For info or TO SEE WHERE WE WILL BE PERFORMING NEXT!


CHECK OUT OUR BAND PHOTOS. GO TO THE TOP OF THIS PAGE AND CLICK ON PHOTO GALLERY

STEAL ONE OF OUR PHOTOS
TO ENLARGE or SINGLE OUT ANY PHOTO IN OUR WEBSITE, JUST POINT ON THE PHOTO AND DOUBLE CLICK THE LEFT MOUSE BUTTON.
To BOOK US for your venue, CLICK HERE>> Send An E-MAIL To The GRAFFITI Unlimited Band